First United Methodist Church


121 Harrison Ave. SW
Camden, Arkansas
71701
870-836-6871
fumccamden@sbcglobal.net


Encouraging and equipping believers to make disciples through their loving service to all.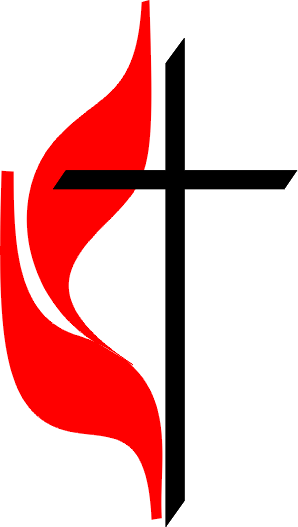 Sunday School at 9:30am
Al Rose & Wesley Class meet on the 2nd Floor
Ellen Horseman's Class meets on the 3rd Floor
Children & Youth Classes meet on the 3rd Floor
Worship at 10:30am in the Sanctuary
Check Out Our Weekly Email Want to join our email list?
Click here
Memory Verses
Last Week
But Ruth said, "Do not press me to leave you or to turn back from following you! Where you go, I will go; Where you lodge, I will lodge; your people shall be my people, and your God my God. Where you die, I will die— there will I be buried. May the Lord do thus and so to me, and more as well, if even death parts me from you!"
Ruth 1:16-17
This Week
There are six days when you may work, but the seventh day is a day of sabbath rest, a day of sacred assembly. You are not to do any work; wherever you live, it is a sabbath to the Lord. These are the Lord's appointed festivals, the sacred assemblies you are to proclaim at their appointed times.
Leviticus 23:6-7
Meetings this Week!
Wednesday Bible Study @ noon
Youth - Wednesday @ 6:00pm
Handbells - Wednesday @ 6:30pm
Choir - Wednesday @ 7:30pm
Grief Group - Sunday @ 3:00pm
Youth - Sunday @ 5:00pm
Monday Night Bible Study @ 6:00pm
The next few weeks will be special in the life of our church. This coming Sunday is World Communion and we will be celebrating along with churches across the world. This Sunday we will also launch our new sermon series on feasting by looking at the seven feasts God commanded the Israelites to celebrate and the significance of each feast. If you follow our daily devotional, Word for Today, you will find additional information there. You can also follow along on our Facebook page.
The second Sunday in October, we will once again be celebrating the Holy Sacrament of Baptism with the baptism of Garrett Merriott and his dad, Corey. Krista and Corey were married in our church just a few years ago. Krista started singing in the choir with her grandmother Mary Lue Gibbs. Both Corey and Krista play in our handbell choir. Their family has been such a blessing to our congregation and we are delighted there are taking this next step of family for their family.
If you are looking for a volunteer opportunity, we may have openings in October. Several of our Food Pantry volunteers will be out in October and we might need some help for one or two days. If you are interested, contact Erin in the church office. On October 16th, we are doing a baked potato bar for Sue's Table and would love to have a few volunteers cook a pot of chili. If you would volunteer to make a pot of chili and have it to the church by 4:15pm on October 16th, please contact us in the church office. You are always welcomed to join us on Monday nights at Sue's Table. You do not need a reservation, just show up!
Have you been attending our church for years but never had the opportunity to join? Well, mark your calendar for the first Sunday in Advent, December 3rd, where we hope all who just have not join will come together and join with the rest of us. We want you to be a part of our church family. You do not have to be a member to be a part of what we are doing by you do have to be a member to participate in leadership and voting. Your voice is important to the future of our church! Questions? We will have a session of coffee with the pastor November 19th & 26th at 9:30am.
Grace and peace,
Beth
Weekly emails go out every Tuesday and we also send out a Friday update. We also have word for today that is a daily devotional written by Pastor Beth Waldrup. Each day gives insight into the next Sundays sermon. If you would like to receive the weekly email or daily devotional via email please click this link:
Subscribe to our YouTube Channel
The full worship service is broadcast on FM 97.1 on Sunday mornings at 9:00am.
Ellen's Open Door Class is located on the 3rd floor. All are welcome to join us for Sunday School each Sunday at 9:30am.
Online Giving with Tithely:
We now provide you with the option to give your tithes and offerings online. You can make contributions to the General Fund, Capital Improvement Fund or the Mission Fund. It is quick and easy to setup. Click the button below to get started. If you have any questions please contact the church office for assistance.
Please let us know if you would like to volunteer for any of our missions. We can always use extra hands and feet and most importantly loving hearts.
Sues table and food Pantry
First United Methodist Church has a program called Sue's Table that offers a free meal every Monday night at 4:45 pm . Starting in 2023 the 1st Monday of the month will be dine-in only. We will start serving at 5:15pm. We also have a Food Pantry that is open Monday, Tuesday and Friday from 9-11 am. Due to COVID 19 the Food Pantry are operating in a drive-thru method. Starting in 2023 Sue's Table will be meeting inside some and drive-thru. A schedule will be available soon. No one is allowed to enter the church.We will serve you while you remain in your car or wait outside. Thank you.
Our feeding program participate in and distribute USDA TEFAP (emergency feeding assistance program). This organization is an equal opportunity provider and follows USDA nondiscriminatory policies .
We are a USDA distribution site
In accordance with Federal civil rights law and U.S. Department of Agriculture (USDA) civil rights regulations and policies, the USDA, its Agencies, offices, and employees, and institutions participating in or administering USDA programs are prohibited from discriminating based on race, color, national origin, sex, disability, age, or reprisal or retaliation for prior civil rights activity in any program or activity conducted or funded by USDA.
Persons with disabilities who require alternative means of communication for program information (e.g. Braille, large print, audiotape, American Sign Language, etc.), should contact the Agency (State or local) where they applied for benefits. Individuals who are deaf, hard of hearing or have speech disabilities may contact USDA through the Federal Relay Service at (800) 877-8339. Additionally, program information may be made available in languages other than English.
To file a program complaint of discrimination, complete the USDA Program Discrimination Complaint Form, (AD-3027) found online at: http://www.ascr.usda.gov/complaint_filing_cust.html, and at any USDA office, or write a letter addressed to USDA and provide in the letter all of the information requested in the form. To request a copy of the complaint form, call (866) 632-9992. Submit your completed form or letter to USDA by:
(1) mail: U.S. Department of Agriculture
Office of the Assistant Secretary for Civil Rights
1400 Independence Avenue, SW
Washington, D.C. 20250-9410;
(2) fax: (202) 690-7442; or
(3) email: program.intake@usda.gov.
This institution is an equal opportunity provider.
Latest News...​
Click on the weekly email, or Friday update button or the Sunday worship bulletin button above.
Please click on the links above for monthly YOUTH SCHEDULE, FOOD PANTRY SCHEDULE and SUE'S TABLE SCHEDULE.
Visit our Preschool Page to see the latest Monthly Newsletter.
Be sure to visit our Facebook page and check out our weekly email to see all our church has to offer in the coming weeks!
Worship - September 17, 2023
Previous sermons can be found on Libsyn. Previous worship services and Sunday school lessons can be found on our YouTube Channel. See the icons below: YouTube- Facebook- Libsyn