First United Methodist Church
Camden, Arkansas
Encouraging and equipping believers to make disciples through their loving service to all.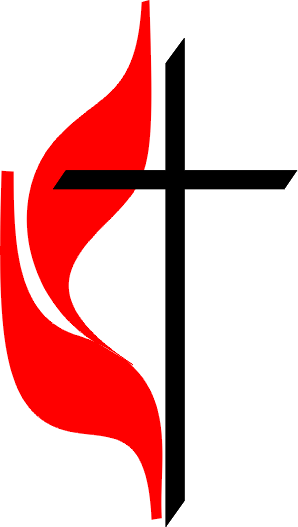 On Monday, December 14, 2020, The Arkansas Conference added additional guideline resources for churches. They have conveniently put these guidelines on a site where you can see the risks in your local county:
Seating now is every other row. On the longer rows, you can socially distance even if you are not related. Please take your bulletin with you as your leave. We encourage you to exit through the side doors if they are closer. Masks are still required.
Services Offered at First United Methodist Church of Camden
First United Methodist Church offers many ways to be involved with sharing the love of God.
Go therefore and make disciples of all the nations, baptizing them in the name of the Father and of the Son and of the Holy Spirit, teaching them to observe all things that I have commanded you; and lo, I am with you always, even to the end of the age.
~ Matthew 28:19-20
Children's Worship
​
FUMC Camden is proud to offer many ways to involve children. From preschool age through the teenage years, we want our children to grow in the love of Christ Jesus.
Children are invited to participate in various acitivies throughout the year including:
Children's Message each Sunday morning

Easter Egg Hunt

Spring Children's Choir

Youth Sponsored Fundraisers

Vacation Bible School

Food Pantry Canned Good Drive

Christmas Children's Choir

Various other programs

​To inquire about any of our services to to volunteer to assist with any of our youth based programs, please contact our church office.
Sunday School & Bible Study
​
FUMC Camden offers Sunday School classes for all ages in various parts of the church. Classes begin at 9:30 AM and end right before the 10:30 AM Service.
Al Rose Class

Wesley Class

Open Door Class

Young Adults Class

Nursery (up to 3 years)

Pre-K - First Grade

Second - Sixth Grade

Junior & Senior High
For more information about any of the Sunday School Classes, please contact our Church Office.
Fellowship through Music
​
Praise the LORD! Sing to the LORD a new song, his praise in the assembly of the godly!"
~ Psalm 149:1

Has God given you a love for music? Do you play an instrument? Do you enjoy lifting up your voice with others in songs of praise? Come join our choir and musicians as we practice Wednesday evenings and Sunday mornings.
We can always use the willing as we sing year round but especially at Christmas and Easter in our cantatas (stories of the Gospel set to music). Our children give a Christmas musical to aide us as we celebrate the Savior's birth.

For more information about our music ministry and the opportunities to serve, contact the church office.