First United Methodist Church
Camden, Arkansas
Encouraging and equipping believers to make disciples through their loving service to all.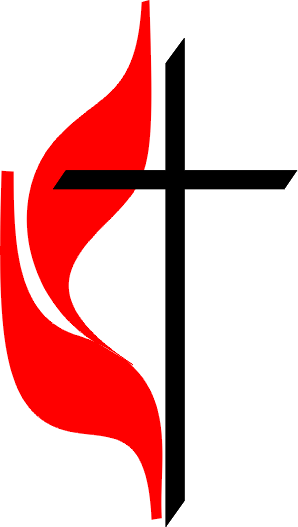 Upcoming Sermons:
July 18th - Wrestling with God
July 25th - Me Too
August 1st - Rage & Grief
August 8th - Unexpected Visitors
July 23, 2021
Schedule:
Grief Group will meet this Sunday @ 3:00pm in Wesley Classroom

Strong Women @ 11:00am MWF

Monday Night Words of Life Study will not meet this week!

Boundless Compassion will not meet this week!

Book are available for Ellen's study on the Ten Commandments
Beloved, if God so loved us, we also ought to love one another. No one has ever seen God; if we love one another, God abides in us and his love is perfected in us. By this we know that we abide in him and he in us, because he has given us of his Spirit. ~ 1st John 4: 11-13
United Methodist Women
Faith • Hope • Love in Action
We have three active groups of United Methodist Women, Subgroups 1, 2 and 3. UMW Subgroup 3 meets the 3rd Monday of each month. Please join the group that you feel most comfortable.
Men's Prayer Breakfast -- Every Wednesday Morning at 6:30 in the Great Hall. Devotional and prayers. This event is open to any man, methodist or otherwise, that desires a closer relationship with God.
Food and Emergency Outreach Ministry
Our Food Pantry services those that cannot meet the food needs of their family. We have expanded the hours to better support the needs of those that work during the day and are only able to visit during evening hours.
Monday, Tuesday and Friday 9-11 AM
​
Sue's Table: A FREE Meal offered to everyone who is in need.
Every Monday at 5:30pm in the Great Hall.
Monetary and nonperishable food donations are accepted in the church office anytime.
Boy Scouts of America
Community Wide Boy Scouts Meeting Location
Sally deFrance is the FUMC Liasion for the local Boy Scout troops.
FUMC has sponsored Boy scouting since 1927. Troop 6 and Cub Scout Pack 6 meet weekly at the Wesley center. Troop 6 supports boys age 12-18; Cub scouts supports boys from 1st grade to 5th grade. Troop 6 boasts 61 Eagle scouts.